We offer hoofcare courses for farmers, and for those seeking a career as a cattle foot trimmer. Eko Hoofcare work with DTC (Dairy Training Centre), so training is delivered to the highest standard.
One Day Farmer Workshop-Recognising and Preventing Lameness in Your Herd.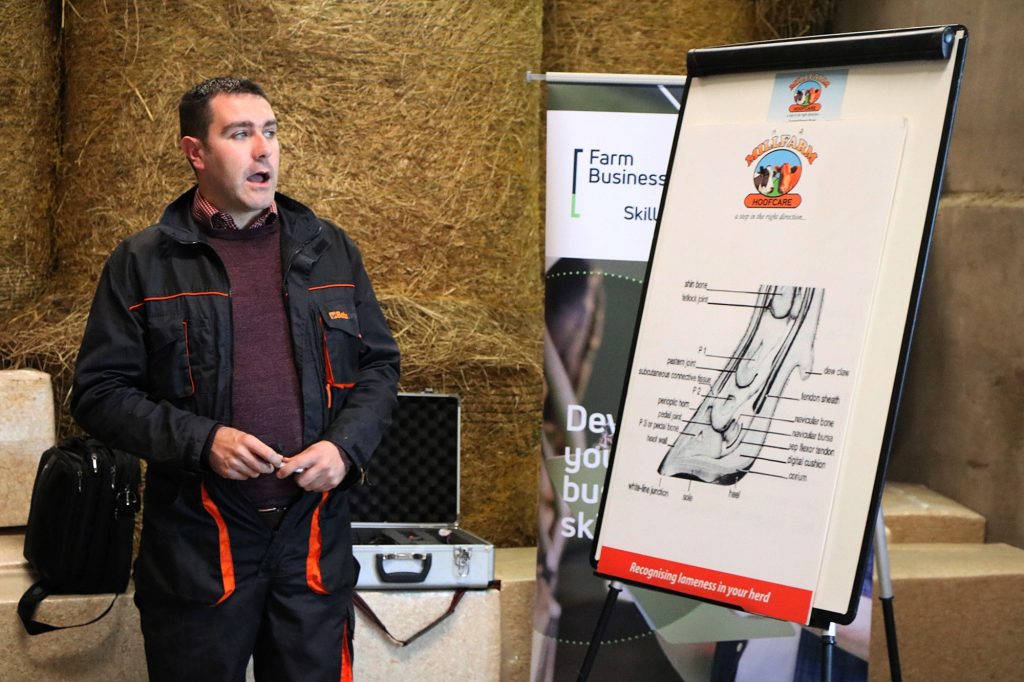 Firstly, This workshop is typically delivered to farmers in order to equip them with the knowledge and skills required to react proactively to lameness in their herd.
Based around the practicalities of managing lameness in your herd, we provide you with the knowledge, know-how and many top tips on good practice. As a result you can combat lameness on your farm.
Most interesting part of the day is our practical sessions on mobility scoring and after that, live foot trimming demonstrations.
Topics Covered include:
Cost of Lameness
Hoof-Trimming 5-Step Dutch Method
Most common lesions of the foot
Treatment and prevention of lameness
Mobility Scoring
The importance of record keeping
First Aid in Cattle Hoofcare-Three Day Course-
This course is designed for a small group who will work closely with our trainers to gain one-on-one practical tuition. As a result, course participants will get hands-on practical trimming experience.
In this course, topics covered include: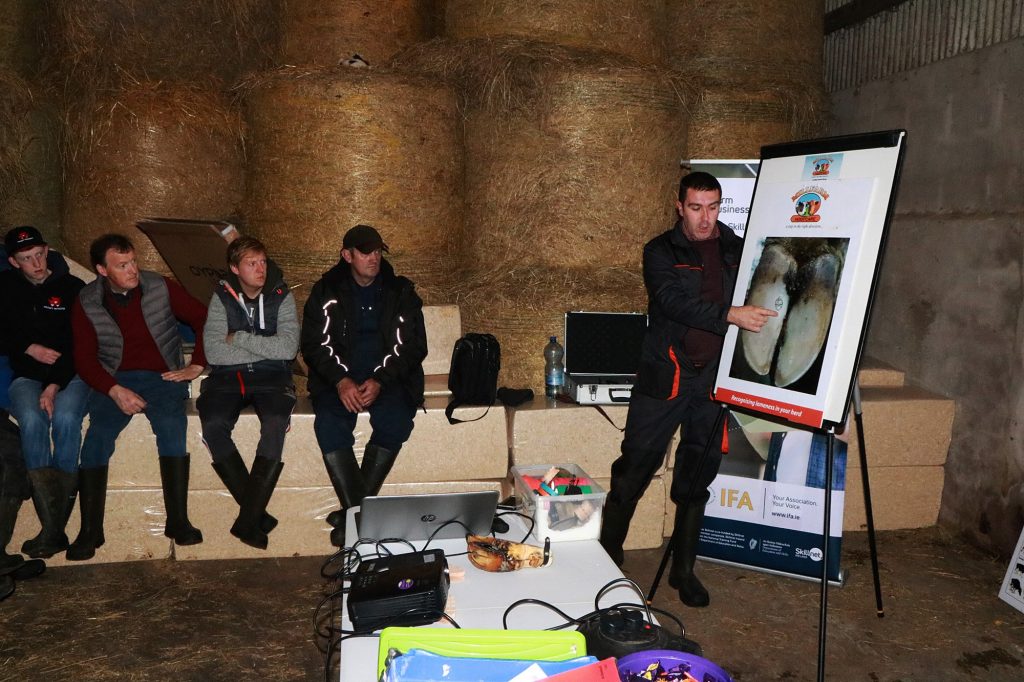 Cost of Lameness
Mobility Scoring
Hoof trimming theory
Bovine foot anatomy
Hoof-Trimming 5-Step Dutch Method
Most common lesions of the foot
Safe use of equipment and tools
Treatment and prevention of lameness
Application of blocks, shoes and bandages
Practical trimming of routine and lame cows
Foot bathing-the do's and don'ts
Includes practical hoof trimming sessions under instructors guidance, however theory is also included. As a result, participants get a combination of both theory and practical.
Professional Training Course (with Pieter Kloosterman) -Five Day Workshop
For farmers who are keen to upskill their existing hoof trimming, or for individuals who intend to begin a career in hoof trimming. Read more about our latest courses here for instance. This course includes 5 days. After that it is followed by a number of check day events. Lastly, a Diploma Day.
Topics Covered include:
Cost of Lameness
Mobility Scoring
Hoof trimming theory (advanced)
Bovine foot anatomy (advanced)
Hoof-Trimming 5-Step Dutch Method (advanced)
Most common lesions of the foot (advanced)
Safe use and maintenance of equipment and tools (advanced)
Treatment and prevention of lameness (advanced)
Application of blocks, shoes and bandages
Practical trimming of routine cows and lame cows (advanced)
Foot bathing-the do's and don'ts
Eko Hoofcare have teamed up with Macra Skillnet. As a result we can offer our courses at discounted rates for Macra members
Share