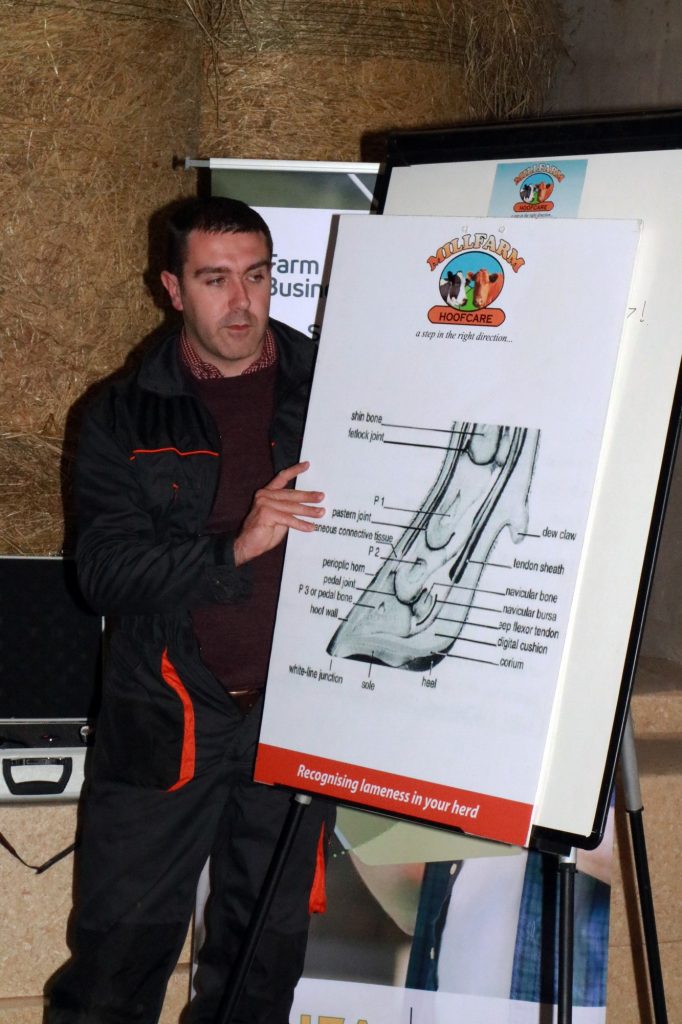 "12 Days to Foot Trimming"
Our team, along with Pieter Kloosterman have developed and condensed the learning material needed into a theory and practical based programme that will allow you to gain the knowledge and skills needed to be an effective and responsible professional foot trimmer.
Course framework is carried out over an extended period of time and consists of the following:
-5-day course-Led by Pieter Kloosterman-this is a combination of theory and practical work, for content information, click here.
-3 check day event workshops (in 2-day blocks, practical and theory)
The first check day takes place a short time after your initial 5-day course to allow you to evaluate your trimming and ensure you are applying your skills correctly
The second check day takes place a number of months later, where after gaining confidence from your original check day, you will have spent a number of months trimming and upskilling where you will once again be re-evaluated to ensure you are progressing with your trimming.
The third check day should take place 5 months after the second check day. The aim of this check day is to prepare you for your Diploma exam day. At this time our course trainers will advise candidates if they are ready for assessment.
Diploma Day
This is the final, and 12th day in the 12 days to foot trimming where you will be assessed on all aspects of your hoof trimming, and subject to the standard of your work you will receive your Diploma as a qualified foot trimmer.
Please see the below example as a framework template for our 12 days to trimming programme
Please Note: During the Covid-19 Pandemic and with limited opportunities for courses, we have temporarily condensed some of our 5-day coursework into 4 day courses. This will return to 5 days as soon as possible.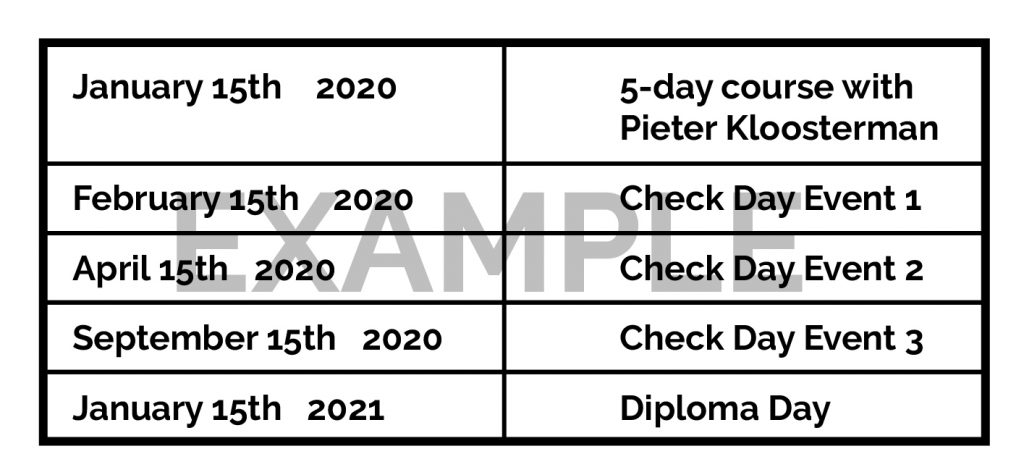 Note: These dates are for example purposes only and do not represent real time course dates
Share