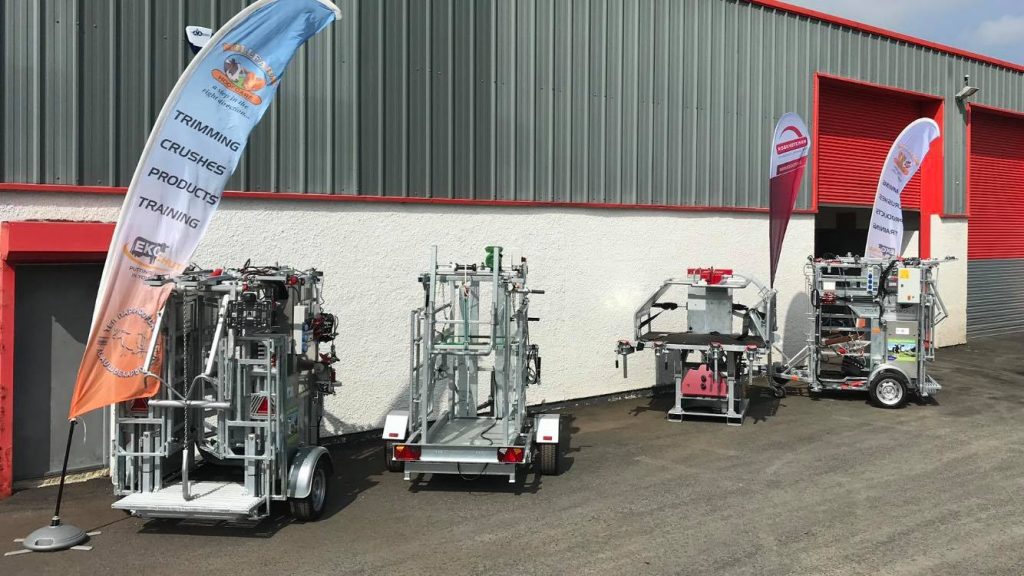 Eko Hoofcare was moulded in 2019 as the parent company and trading name of what was formerly known as Millfarm Hoofcare. In 2009, Francis Burns set up Millfarm Hoofcare, solely to provide a hoof trimming service to farmers across the Northwest of Ireland. The business quickly expanded, covering a large portfolio of top farms locally and in Northern Ireland.
Over the years the business diversified and grew. Hooftrimming product sales were introduced to compliment the trimming service, as well as a consultation and training service. After years of experience of hands-on trimming, Eko Hoofcare entered the crush sales market.
Today, Eko Hoofcare is a rapidly growing company with worldwide affiliations. We are a one stop shop for all your trimming needs. From trimming, to products, to upright or rollover crushes new and used, our team are only a phonecall away.
Share