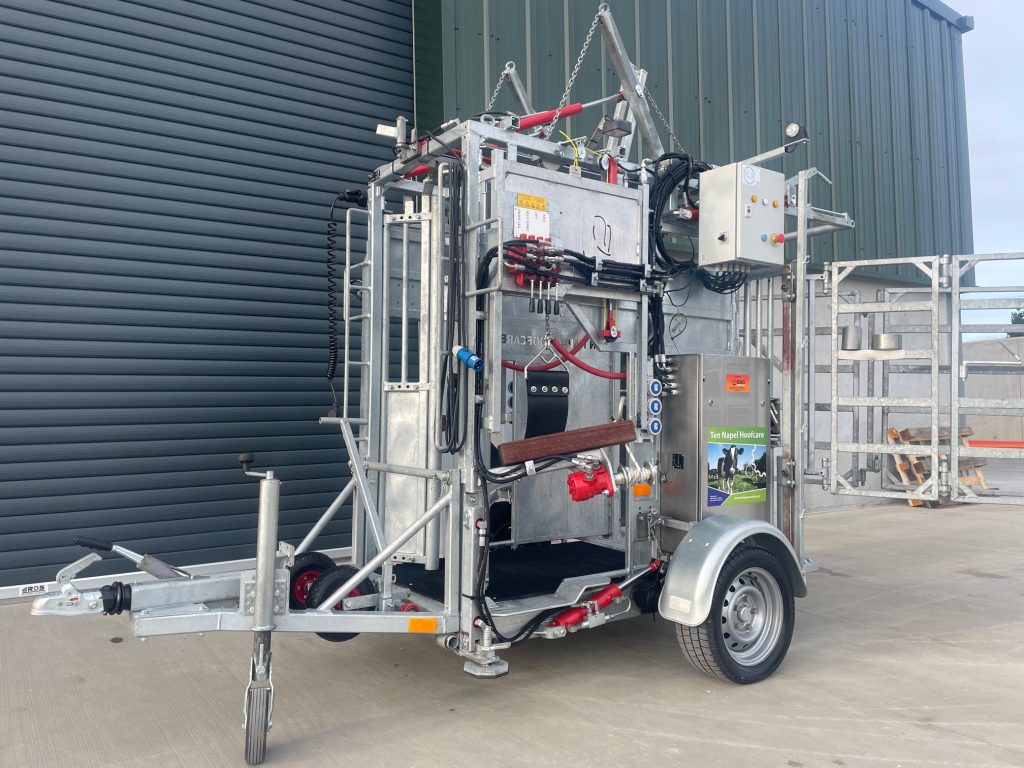 This week, Riverview Veterinary Group took hoofcare excellence to the next level. The south-Cork based veterinary group took delivery of a new Ten Napel Pro Trim hoof trimming crush.
As well as being loaded with exclusive Ten Napel optional extras, the unit is equipped with everything you would expect from a modern hoof trimming chute,
Riverview Veterinary Group are a diverse veterinary company that provide a wide range of veterinary service. They are fortunate to have the experience of well-known vet, Jim Kelleher, who heads up their foot trimmming area.
The Decision to Invest in a Modern Chute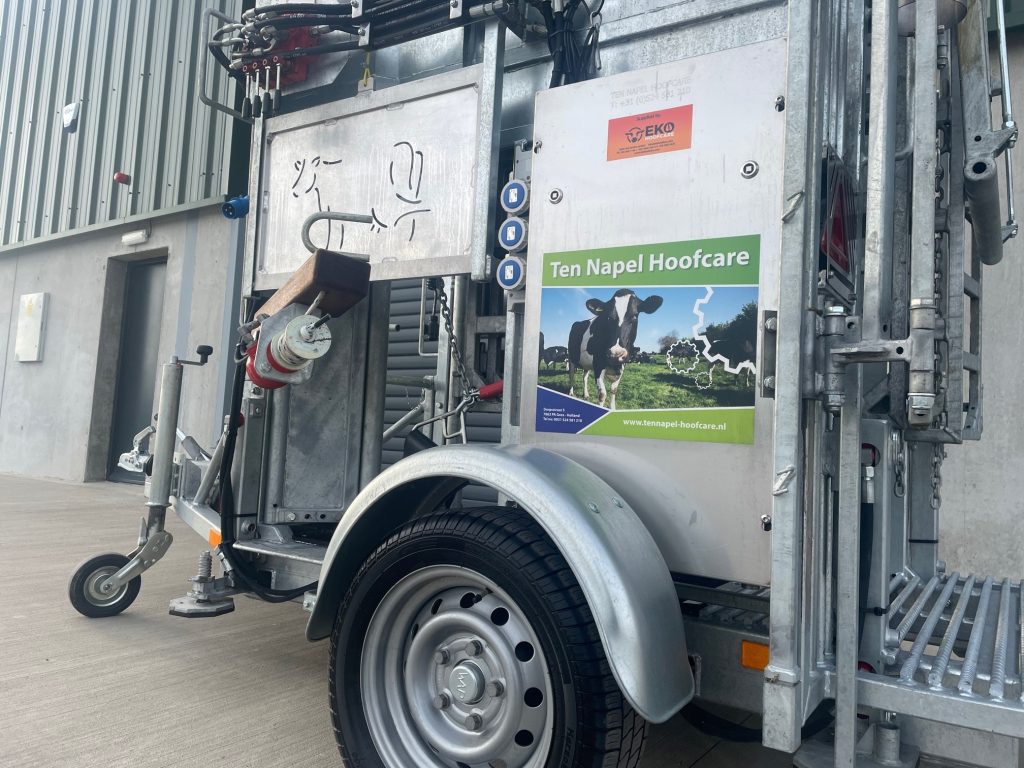 Riverview Veterinary Group find they are involved in a lot more hoof trimming than a typical veterinary practice. Jim Kelleher states 'you would go far to find another vet trimming as many cows as he!' Jim, along with other vets in the practice believe that in order to trim effectively, a modern machine is essential
Operator safety is essential – this is a forefront priority of Ten Napel manufacturing
Riverview Veterinary Group is a multi operator organisation, therefore modern, CE rated equipment is of great importance.
Animal welfare is also a priority. Ten Napel crushes are optimally designed for cattle safety and comfort.
Support Service- Eko Hoofcare already supply Riverview with hoofcare equipment and supplies. Both companies have built a good relationship historically. As a result, Riverview know support is readily available if needed
Customer Confidence- Riverview have a long standing reputation which they strive to uphold. Modern equipment reassures their customers of a professional service
The Ten Napel Pro Trim
Mr. Kelleher had spent a lot of time researching hoof trimming crushes. We had furnished he, and others in the organisation with spec sheets for each machine. Our team strive to be on hand to answer any questions and advise on suitable extras. Mr. Kelleher also took the opportunity to go on-farm with well-known Mallow based hoof trimmer Tim O'Connell. Tim has been operating a Ten Napel unit since 2018. As a result, there was no one better to advise Jim on their decision. Some of the key features of this unit are listed below:
1800kg Heavy Duty braked axle
Underfloor axle for clear cattle walkthrough
W-Bar as standard for firm foot hold
Ten Napel Quickmount Braking system
LED worklights and roadlights as standard
Side panels which open automatically with the belly band for ease of loading
4 function remote control (headgate and back bar)
30cm lift system
Built in road lights
Ten Napel Quickmount braking system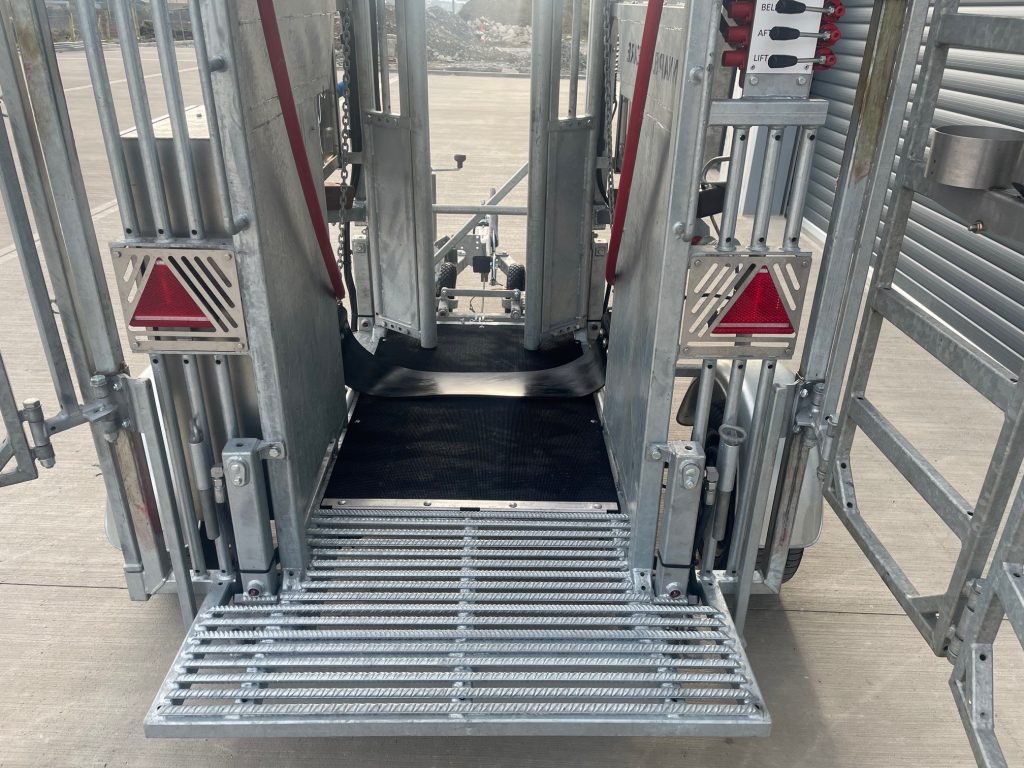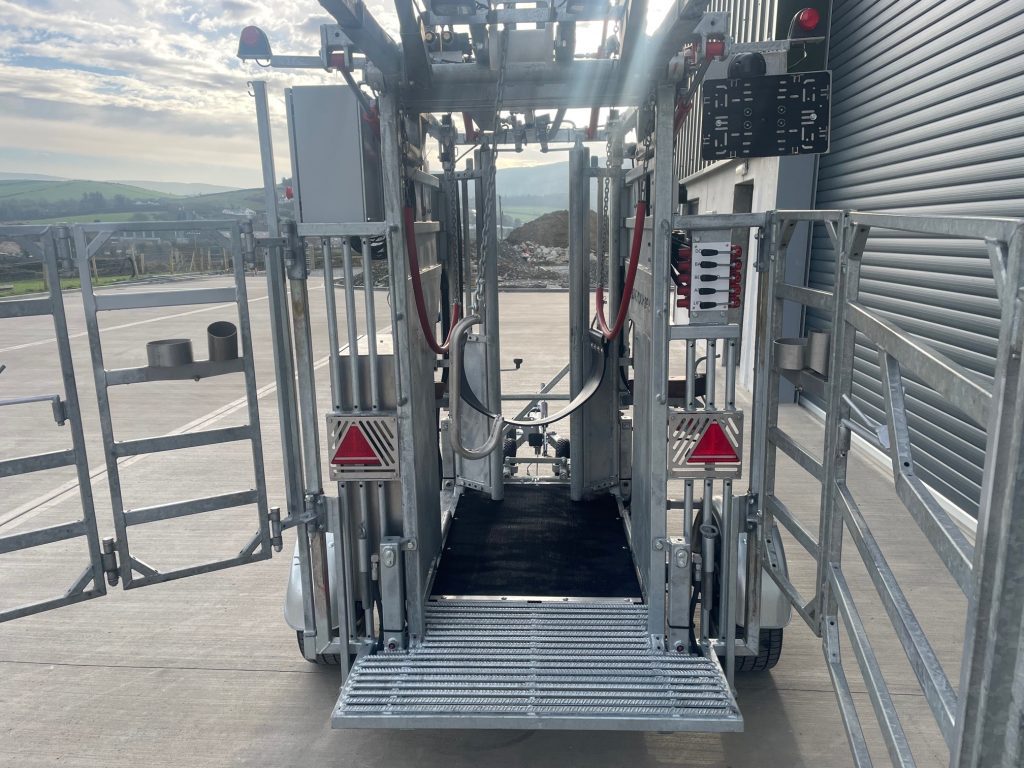 Overall the Ten Napel Pro Trim is a simple, yet effective, highly maneuverable unit. It has a sleek design with manufacturing built to last.
Pictured is Mr. Jim Kelleher on handover of the machine with Blaine from Eko Hoofcare. The entire team at Eko Hoofcare wish Riverview Veterinary Group every success with their new unit.
For more details on Ten Napel Crushes call +353 87 090 0360 or info@ekohoofcare.com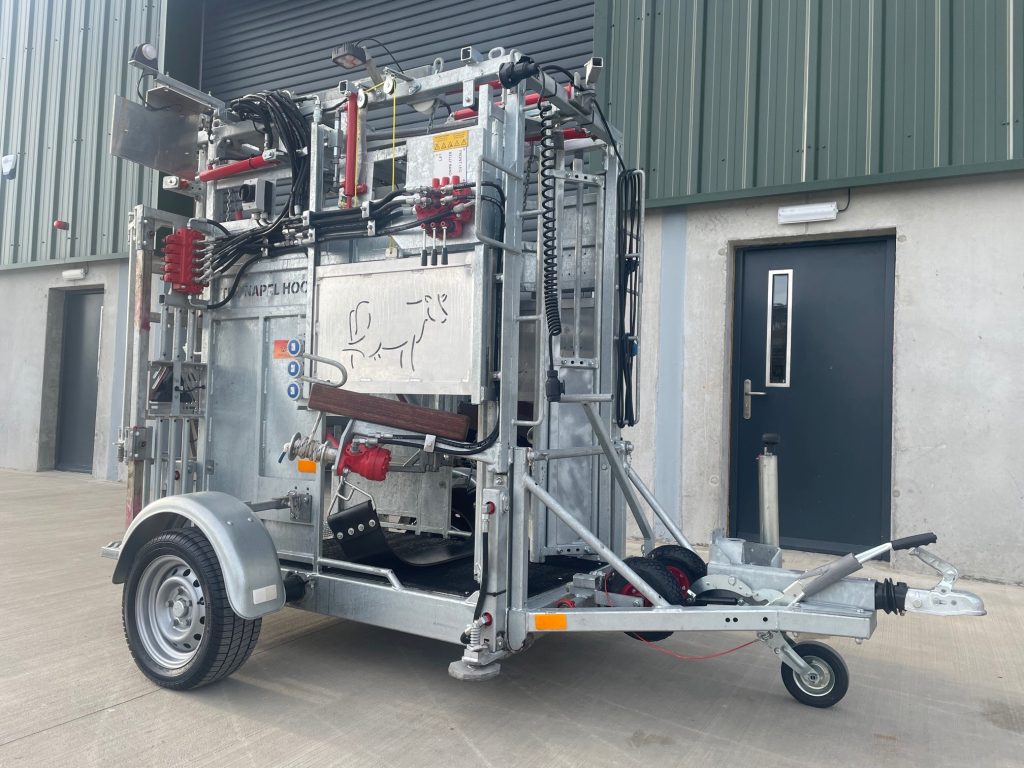 Share